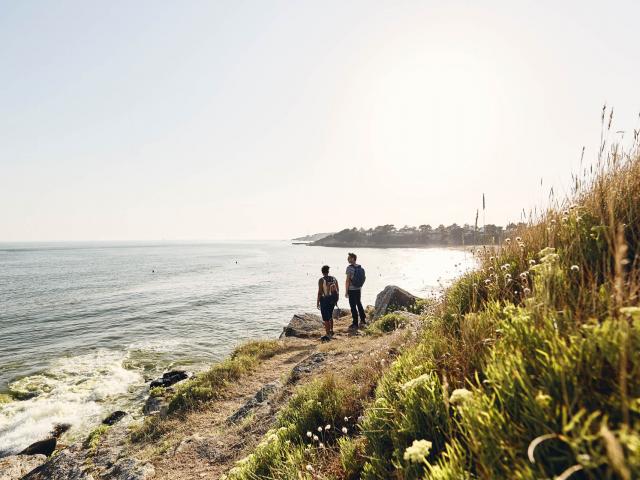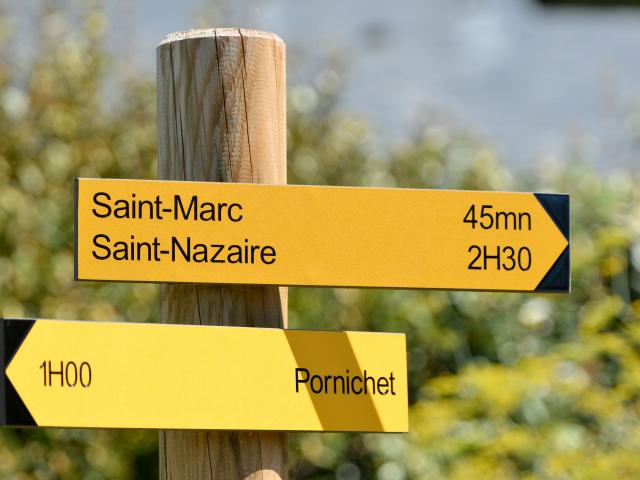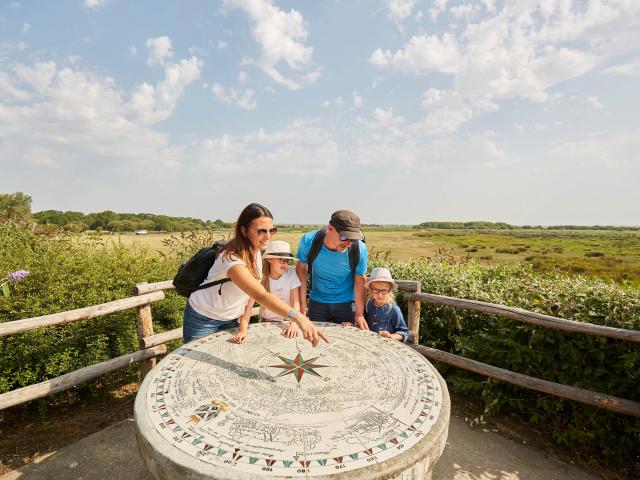 Walks by the sea
In Saint-Nazaire, the famous GR® 34 coastal path (also known as the Customs Officers' Trail) offers incredible views across the coast, as well as an unexpected walk between Saint-Nazaire and Pornichet. This coastal path truly is like a seaview balcony, tracing the coast of Brittany for more than 2,000km, and finishing right here in Saint-Nazaire.
Walks in the heart of nature
Your feet firmly on the ground, your head in the clouds and your heart in the countryside! Walking isn't always an activity that wears out the soles of your shoes, it can be restorative, boosting your fitness, opening your eyes to the surrounding landscapes, and calming you down. So plot a course on the walking trails in the countryside, in Saint-Nazaire and in the Brière.
Take a look at our trails and circuits, and get walking!
Walks around town
A walk in the town is the chance to discover all the treasures it has to offer, from a sculpture to a monument or a giant mural. In Saint-Nazaire, a walk around the town opens up your eyes to its history and its art.