Our Tourist Offices
There are two Tourist Information Offices in Greater Saint-Nazaire:
All health and safety measures have been taken to assure you the best possible conditions for your safety and wellbeing: we provide hand sanitiser, hand over the brochures you require, clean and disinfect the premises several times a day, and make sure social distancing is being observed.
We are committed to providing quality services
Our Tourist Information Centre has been classified as 'Category I' on February 6, 2019.
Our Tourist Information Centre is part of the Offices de Tourisme de France® network and has been awarded the French Qualité Tourisme™ state-guaranteed trademark.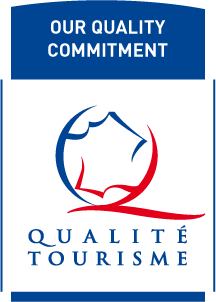 Our Tourist Office in Saint-Nazaire:
Our main Tourist Office is ideally located under the submarine base close to all the cultural and touristic places.
Good to know:
Our Tourist Office offers a free WiFi access for visitors. Simply connect to the WIFI_PUBLIC network, open your web browser and let yourself be guided!
Free p

hone charging stations available.

Tourist guides and maps are available from the Tourist Office and the Saint-Nazaire city hall (reception hall), all year round during the opening hours of the city hall.
Documents for downloading
Our Tourist Office is committed to reducing its print orders for the sake of the environment. We invite you to download our brochures (see our dedicated page here).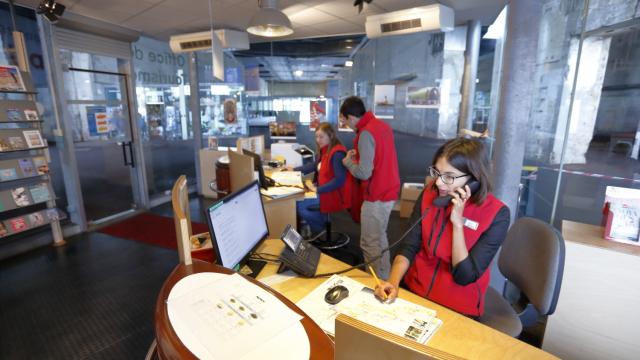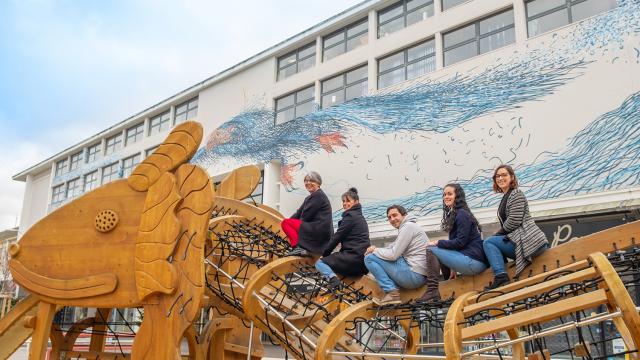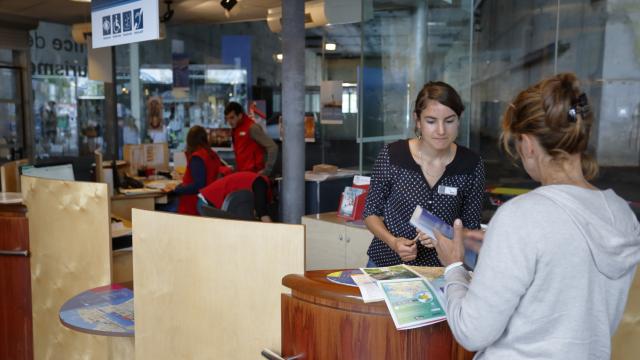 Our Tourist Office in Saint-André-des-Eaux:
Our second Tourist Office is ideally located near the Brière marshes. The "Chaussée Neuve" site, only a few miles from the Tourist office, is one of the best starting points for exploring this extraordinary wetland, either hiking or in one of the traditional flat-bottomed boats.
You can reach the Tourist Office by phone (+332 40 91 53 53) or by Email at contact-standre@saint-nazaire-tourisme.com. It is located at the heart of the little town of Saint-André des Eaux, 26 place de l'Eglise.
Why wait to come by bike?
Our Tourist Offices in Saint-Nazaire and Saint-André-des-Eaux, as well as our attractions Escal'Atlantic, the submarine Espadon and the Ecomusée, can be easily reached by bike via the Vélocéan and La Loire à Vélo routes and bear the French "Accueil Vélo" label, guaranteeing top quality services to cyclists all along the route!