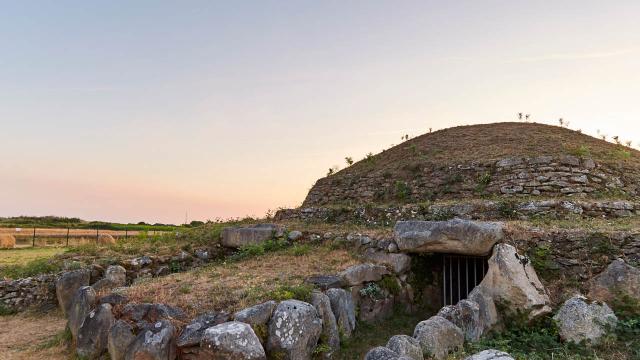 A 6,000-year old burial chamber
The Neolithic Era witnessed the appearance of the first large barrows, also known as burial mounds or tumuli. The Dissignac Tumulus was built approximately 6,000 years ago and is considered one of the most remarkable prehistoric monuments in the whole region. It contains two burial chambers, both composed of one chamber connected to the entrance by a long and narrow corridor. An engraved stone slab with mysterious symbols is hidden within one of the burial chambers (axes, a crosier, a sperm whale…). During the summer season, join a small group guided tour to discover the talents and mysteries of the Neolithic society.
The Dissignac Tumulus is classified as a French historic landmark.