The giant murals
Melbourne, Valparaiso, Detroit, Cape Town, Saint-Nazaire… No, it's not a game of spot the odd one out! Saint-Nazaire has something in common with these major towns in Australia, Chile, the USA and South Africa – street art painted by leading artists. Since 2015, the festival Les Escales has invited specialists in street art from selected countries to decorate various buildings.
In the Petit Maroc Quarter, outsized, rather enigmatic figures painted by Chilean artists Inti and La Robot de Madera lead you along to the side of the Loire Estuary, passing via a lush jungle scene depicted by Charquipunk.
Not far from here, it's easy to spot the impressive, six-storey-high abstract composition created by Ellen Rutt (USA) in 2017.
At the junction of Rue Henri Gautier and Rue des Frères Pereire, one apartment block particularly stands out. Flamboyant flowers native to South Africa have bloomed on one side since summer 2016, thanks to the artist Nardstar*; on another side, opposite the theatre, the fascinating face of an Aborigine boy, painted by Australian Matt Adnate, draws your gaze.
Finally, the most recent addition, on a wall along Rue d'Anjou, recreates the convivial, musical atmosphere of the wider Les Escales festival, this painting executed by Apolo Torres in 2019.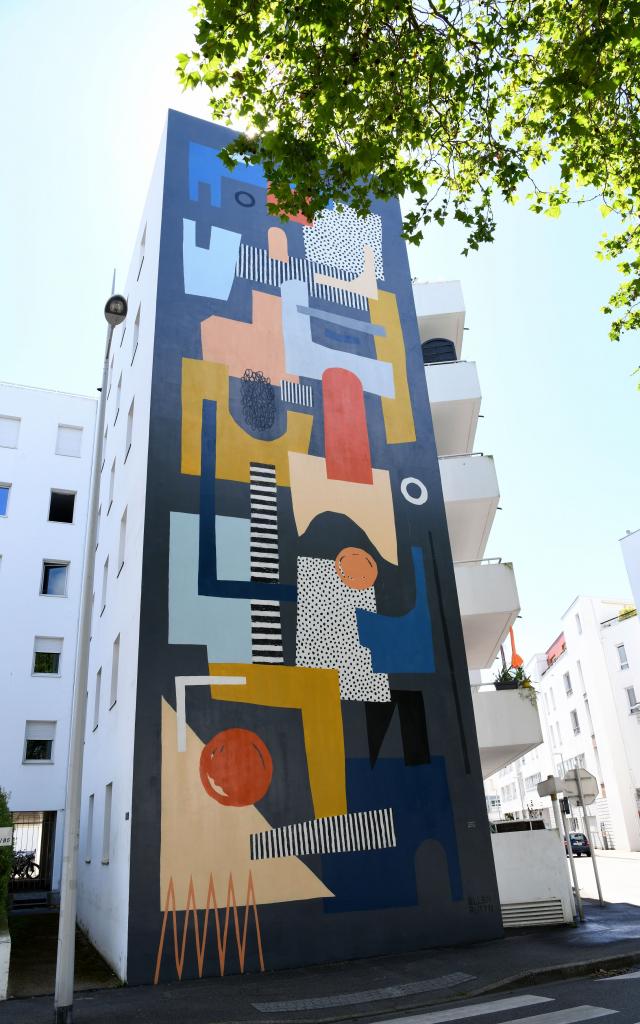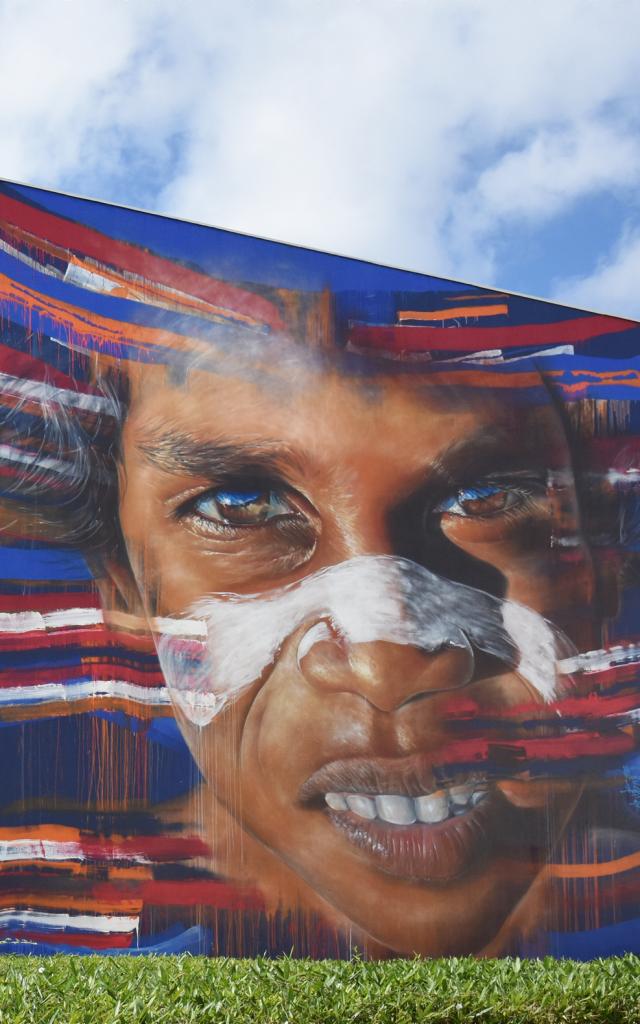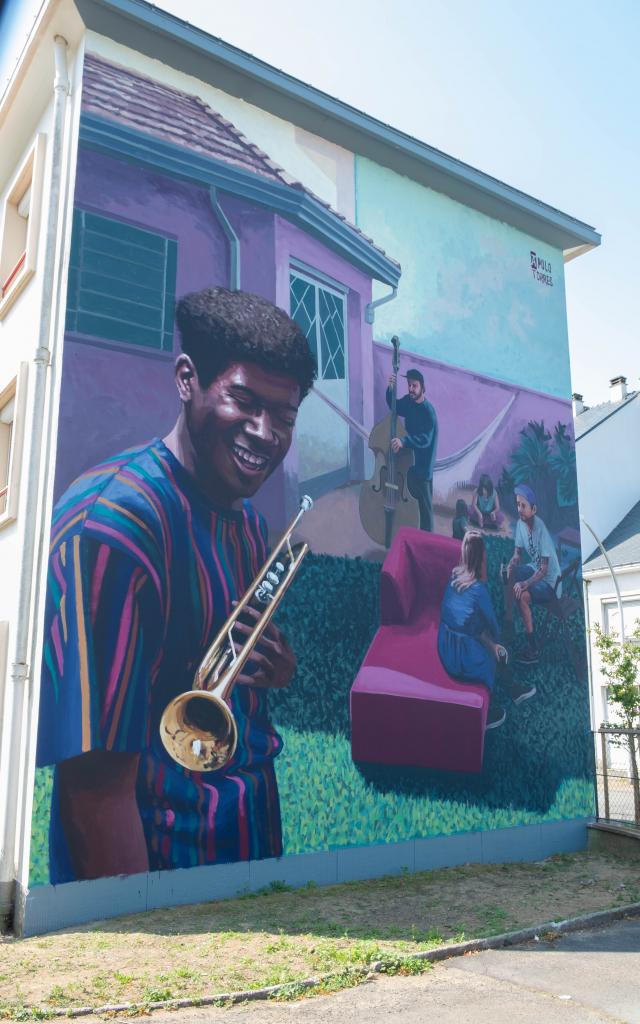 Street art in Saint-Nazaire
That's not all, by any means! Around town, seek out: on Avenue de Lesseps, a large fresco by the artists Toqué Frères, celebrating Saint-Nazaire's pride in its traditions linked to ocean liners; on Avenue de la République, a giant eagle, on whose back you feel you could fly away, the bird painted by DALEast; in the Petit Maroc Quarter, a mysterious work by Djuradje, facing the ocean; along Boulevard Paul Leferme, the highly colourful graffiti art decorating a very long fence; and, on Avenue de Penhoët, the graffiti art along a concrete wall. These last two places see further street art appear every year during the Bouge Festival.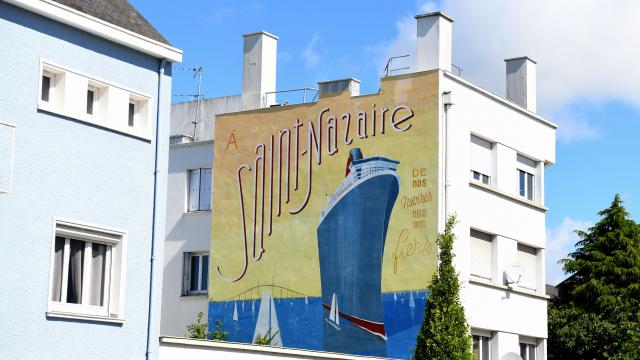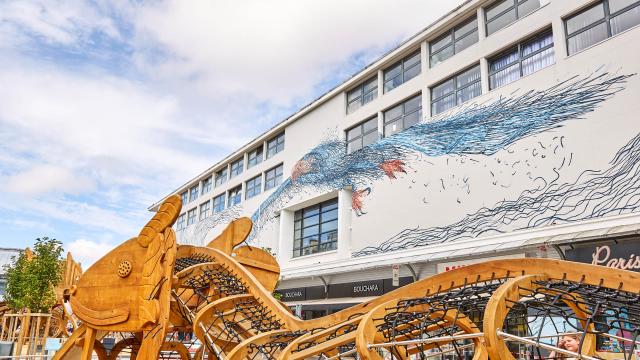 To help you easily find the various artworks scattered around Saint-Nazaire, as well as the town's major monuments, sculptures and exhibition spaces, ask the Tourist Office for the free brochure 'Parcours à Saint-Nazaire – l'Art en Ville' – or download it here!